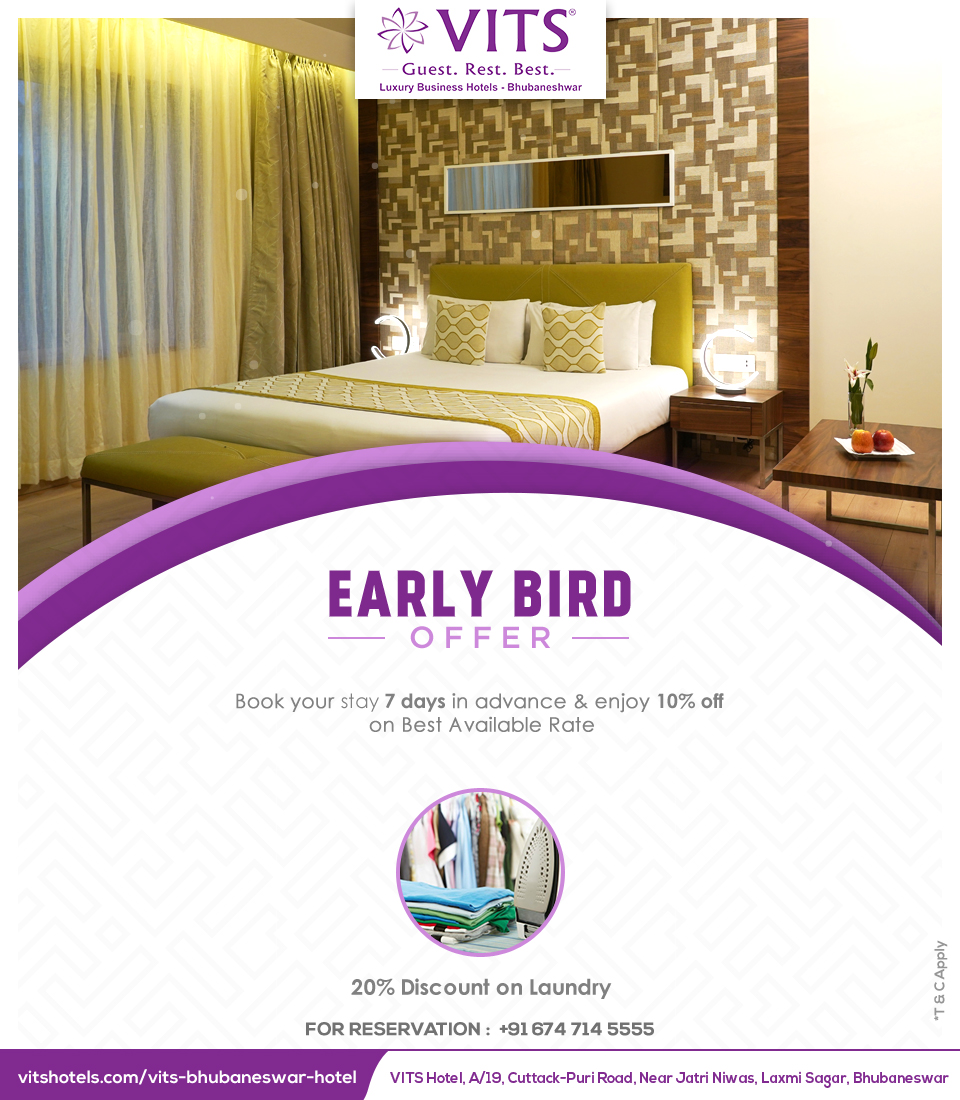 Early Bird Offer
Enjoy the Early Bird Offer at VITS Bhubaneswar Hotel. Our Hotel offers state-of-the-art facilities and beautiful furnishings. Get a blend of luxury and comfort at our hotel in Bhubaneswar.
Avail 10% discount (Best Available Rates) on all rooms by booking your stay 7 days in advance.
Get a 20% discount on Laundry on booking a stay in advance at our Bhubaneswar Hotel.